A yummy Treat!!!
Brownies. I love them. But, I mostly LOVE brownies from a box. In fact, I've never tried making brownies from scratch because I've never had better brownies than the brownies I've made, or the one's I've had that came from a box.
But sometimes I want to add a little somethin' somethin' to my box brownies. So after trying a few things out here are some of my favorites and some other ideas I found online that sound equally delicious…
1. Add chunks of your favorite chocolate candy bar to the mix. Chop up 1 candy bar into 1 centimeter sized pieces and add them to your brownie mix. (My favorites are peanut butter cups for a chocolate peanut butter fix and milky-way for something caramely)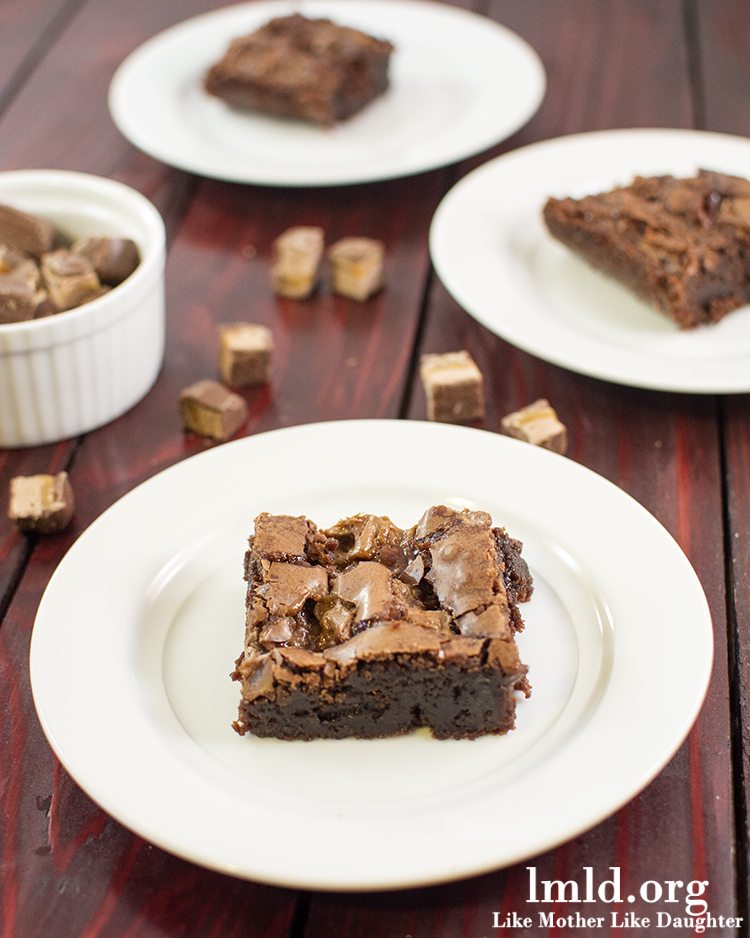 2. Top your brownies with white, chocolate or peanut butter chips. As soon as the brownies come out of the oven sprinkle chips on liberally, allow them to melt a little and then spread.
3. Add chocolate chips to the brownie mix. Instead of making a chocolate chip frosting, try mixing the chips in with the brownies. Try adding 1 cup of dark, semi sweet, milk, white chocolate, cinnamon, mint or peanut butter chips.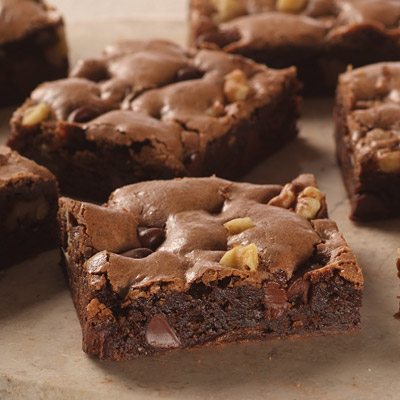 4. Add marshmallows to the brownie mix. Stir in 1/2 of a bag of small marshmallows into the prepared brownie batter. You could also wait to add the marshmallow till the brownies are almost done baking. Sprinkle the same amount on top and return the brownies to the oven to finish cooking and allow marshmallows to melt. To make "rocky road" brownies try mixing in the marshmallows and some chopped nuts, almonds, walnuts or pecans.
5. Add chopped nuts to your brownie mix. Chop up some nuts with a knife or a food processor and add them to your mix before baking. Try adding peanut, walnuts, pecans, cashews or almonds. Add 1/2 to 1 cup of chopped nuts.
6. Add 1 TBS of vanilla extract to the brownie mix. Add the vanilla when you are mixing all the ingredients together.
7. Top your brownies with frosting. After your brownies are done baking, and have cooled a little, add your favorite frosting to the top. Homemade or from a can, either way is a winner. (My favorites are plain chocolate or coconut pecan)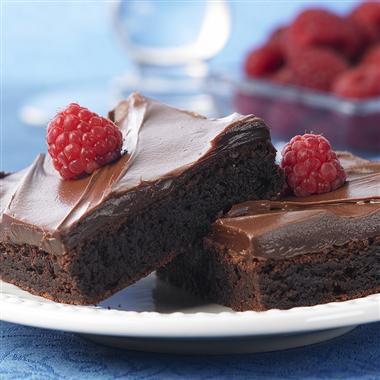 8. Add crushed peppermints. Crush peppermint candy canes in a bag with a rolling pin or with a food processor. Add about 1 cup of the crushed candy pieces to the brownie mixture. Try adding 1/2 tsp of peppermint extract for an even stronger mint flavor.
9. Add cookie pieces. Break or chop your favorite cookie into small pieces and add 1 cup of them into the mixture before baking. Oreos, Nutterbutters or Chocolate Chip Cookies are suggested. Try adding whole cookies to your brownies as well. Pour half of the batter, put a layer of cookies and then top with the rest of the batter.